SIGN UP FOR OUR NEWSLETTER
*We feel strongly about anonymity and privacy and will never use your email address for anything you don't permit.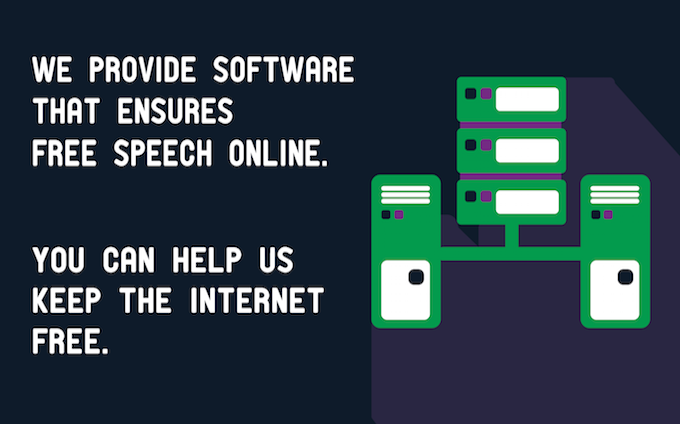 KEEPING THE INTERNET FREE
---

WHAT WE DO
Other censorship-fighting organizations focus on the legal, political, journalistic, and other aspects of censorship. We write software that helps keep the Internet free.

HOW WE DO IT
Web access can be censored. We update and maintain the popular open-source software known as CGIProxy to redirect web traffic, which lets the information flow freely.

SUPPORT OUR WORK
Free Speech Online is a 501(c)3 organization working to ensure free access worldwide to information on the Internet through technical means.
Join us.
DOWNLOAD THE SOFTWARE
Please install CGIProxy only on a secure server, i.e. where the URL begins with "https:" ! If it runs on an insecure server, then anyone between the user and the CGIProxy server (including government authorities) can read the user's traffic, with potentially very bad results.
Read the latest from
CGIProxy's main site.
Sign Up For Our Newsletter
RECENT NEWS
Just in UX and Security Upgrades for CGIProxy